EDUCATING MOTIVATING
AND INSPIRING PEOPLE TO GET
INTO THEIR BEST SHAPE
How Would You Like to get in your best shape? Training For All Ages wants to help you. Jonathan Rose, Master Trainer and owner of Training For All Ages, vision and deep desire is to motivate, inspire, and teach as many people in the world to build and create their best lives through:
Jonathan Rose is a Master Trainer and is here for you wherever you are at on your fitness journey. Jonathan wants to personally train people individually as he has for many years. He wants to get as many people throughout the world to develop the habit of exercising regularly.
Some people are internally motivated and driven to exercise and go after what is important in their lives. Unfortunately, many people aren't.
Training For All Ages understands this very clearly and wants to help. We want to help and inspire you to:
Developing the habit of exercising regularly and eating healthy.
Get in touch with how important exercising is so you will be motivated to plan time for it.
Plan out your life making time to exercise, time to do what is important and meaningful in your life and time to relax.



Remind you to exercise and make you want to do it.
Provide you with many ways for you connected with how great exercise makes you feel and how it makes your life better.
Provide you with the best exercise programs and equipment so you can get in your best shape.
sayings to Inspire and Motivate you to exercise
Our thoughts can strongly influence how we feel and ultimately what we do.  By changing the way we think about exercising it can help to change the way we feel about exercising and ultimately influence and lead to choosing to exercise or not.
Reframe what you think about exercise.
Change how you feel about exercise.
Change whether you exercise or not.
What you think about exercise can greatly influence if you choose to do it or not. It's easy to say things like: I don't like to exercise, exercise is painful, I'm not in the mood, exercise is boring, I'll do it later, I know I should exercise, etc. Signs with sayings around you that express your positive thoughts and feelings about exercise can be a great reminder to you. These positive thoughts and feelings can help you form deeper positive associations with exercise helping to lead you to exercising.
If you start to see sayings like, "I feel great when I exercise," "I look and feel better because I exercise," "I love exercising," "I look forward to exercising," it can help to form a positive connection with exercise. If I thought something positive like I feel great when I exercise, it could lead me to saying I want to feel great, I'll exercise. If you have great times hiking and you see a sign that says I love hiking, you might think to yourself about going hiking.
Picture yourself working out or hiking. You have a great time, feel better, or have a positive experience from it. Now picture yourself in your home with nothing to remind you about exercising. Do you think you would think about exercising, how great you feel when you exercise, how much you loved the hike you went on or any positive experience you had exercising? You probably won't.
By not thinking about or being reminded of your positive feelings of exercising can lead you to go back to not thinking about exercising and possibly going back to saying things like I don't my have time to workout, I'll do it later, exercise is boring, etc. I think the more positive associations you have with exercising can help to motivate and inspire you to exercise.
SIGNS AND SAYINGS TO CHANGE THE WAY YOU THINK AND FEEL TO LEAD YOU TO EXERCISING
TRAINING EQUIPMENT AND ACCESSORIES
Are you ready to get started on your fitness journey?  Let Training For All Ages provide you with the best equipment that Master Trainer Jonathan Rose has carefully selected himself.  Set yourself up for success with the right equipment so you can achieve your fitness goals and get in your best shape to:
Strength Your Core
Lose Weight and Reduce Body Fat
Improve Your Balance
Stretch Tight Muscles and Improve Your Flexibility
Get Knots out of Tight Muscles
Get Stronger
Get Leaner, More Toned and Defined Muscles
Improve Your Endurance and Stamina
Improve Your Overall Health
Improve Your Mood and Reduce Stress
Weight Training and Toning
Weight Training and Toning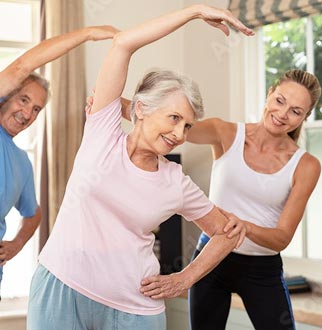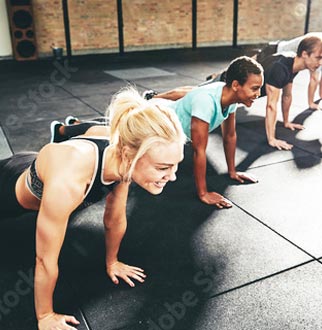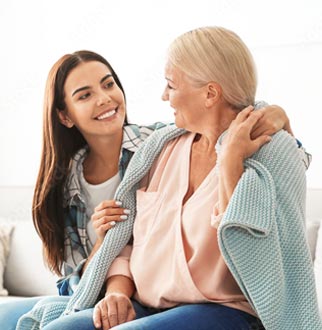 Caregiver &
Family Members
Great Ideas and Inspiration To Go
For Walks
Most Effective Ways To Overcome Overeating and Obsession With Food
How Regular Exercise Can Decrease Episodes of Freezing
[testimonialrecent set="1"]