EDUCATING MOTIVATING
AND INSPIRING PEOPLE TO GET
INTO THEIR BEST SHAPE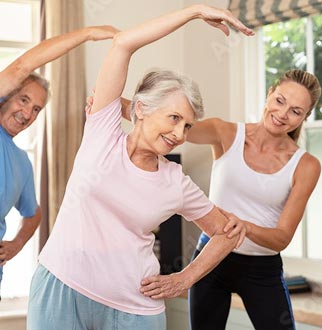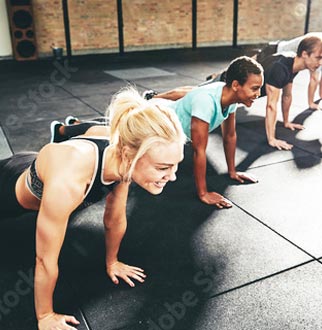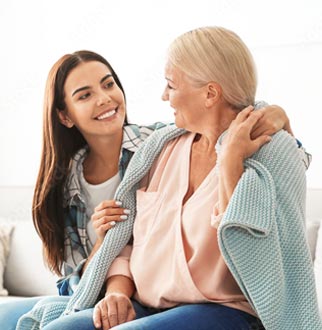 Caregiver &
Family Members
I have worked with Jonathan Rose for almost three years.  I have Parkinson's and find that the physical movement, balance and strength exercises which Jonathan implemented has helped me immensely.  I cannot over emphasize how important he has been in maintaining my physical condition.  He is very knowledgeable, extremely well trained, compassionate, punctual and I feel is genuinely concerned for my well-being.
My Mother who is in her nineties but always healthy and active became rapidly incapacitated by Parkinson's disease this last year or so. The brightest light to this sad journey has been our luck of finding and hiring Jonathan Rose to work with Mother.
The name "Training For All Ages" says it all.Jonathan has been working with my wife and I once a week for the past month. He is a great motivator and is interested in helping you achieve.I wanted someone who could show us exercises to do with the equipment at our apartment's gym.
Jonathan gave me hope when I first got diagnosed with Parkinson's Disease. I was terrified, because as a little girl my father had a very bad case of it. I saw him deteriorate rapidly. This was in the 40's and 50's and there was no treatment. Jonathan told me that if one keeps moving the muscles you can fight the disease.
I've been training with Jonathan Rose for over a year now, and am extremely pleased with the results. I was diagnosed with Parkinson's Disease in 1998, and the disease has naturally progressed over the years, limiting my ability to move; gait disorder and freezing/falling are particular issues.
What fitness goals did you want to accomplish when you hired a trainer.To get in better shape Were these goals accomplished? How?Yes.. with weight training
In 2007, Jonathan Rose started working for my family as our personal trainer, leading us through group exercise sessions. Jonathan created exercise routines for each of us – my father, mother, husband and me. I was always impressed that Jonathan could remember all four exercise routines at the same time and shift his focus among the four us repetitively throughout the hour, in a split second if needed.
My name is Miriam.  I am an architect working in Santa Monica, California.  I work out with Jonathan Rose.   The best aspect of working out with Jonathan is the confidence of expanding my workout regimen with a professional so that I know I am moving in the direction I want to – safely.  It is great to understand the relationship between the exercise and its effect on the body.
I am 60 years old. A little over a year ago, I was diagnosed with Parkinson's Disease. While my symptoms are not very noticeable or inhibiting, I am aggressively trying to maintain physical exercise as a major commitment. My only exercise was (and continues to be) jogging six out of seven days a week.
TRAINING FOR ALL AGES IS PASSIONATE ABOUT HELPING YOU BUILD THE HABIT OF EXERCISING AND HAS CREATED A SYSTEM TO DO THAT
How Would You Like to get in your best shape? Training For All Ages wants to help you. Jonathan Rose, Master Trainer and owner of Training For All Ages, vision and deep desire is to motivate, inspire, and teach as many people in the world to build and create their best lives through building great habits.  He wants to see people prioritize exercising, do what is most important and meaningful in their lives, and take time to rest and relax.
Jonathan is very passionate about how people develop habits.  He is very concerned with the amount of people who lead inactive lifestyles and are overweight and out of shape.  He wants to see as many people in the world exercising regularly.  Some people are internally motivated and driven to exercise and go after what is important in their lives. Unfortunately, many people aren't.
He developed planners and workbooks to get people to plan out their workouts and what is important in their lives and do a number of things to develop the habit of exercising.  In Atomic Habits James Clear talks about steps to build a habit.  Two of the steps are to make it obvious and attractive.
Jonathan was inspired to create many different products like signs, clothes, mugs, phone cases, and wall art with different sayings on them to inspire and remind people to exercise.  He created sayings to get people to think about how exercise makes ones life better to get them to think regularly about how much better their life is because they exercise.  He created products that say I love hiking and I love walking at the beach to get them to think often about how amazing going out in nature hiking looking at the beautiful mountain and ocean views and going to the beach looking and listening to the water.  He wanted people to be reminded of how amazing it is to exercise in nature to remind them to go either by themselves or with the people they care about.  He thinks that if people think positively about exercising and reflect on how much better their life is it will lead to them exercising more and building the habit of exercising.
He created a number of different sayings with positive affirmations on them to get them to think positively about their lives and think better about themselves and life.  He created sayings like I am joyful to think about what there is in life to be joyful and to get them to reflect on what is good in life.  He created products with the saying I am courageous so they can affirm being courageous and face their fears with courage.
Jonathan's thought is that if people are reminded of various sayings it will inspire them and help them build great habits.  Reading tips in a book is helpful, however by planning things out and visually seeing things brings things to life and puts it in front of a person often.  He believes if people have things with positive sayings on them it will also inspire others to exercise and develop the habit of exercising. 
Training For All Ages wants to help and inspire you to:
Developing the habit of exercising regularly and eating healthy.
Get in touch with how important exercising is so you will be motivated to plan time for it.
Plan out your life making time to exercise, time to do what is important and meaningful in your life and time to relax.



Remind you to exercise and make you want to do it.
Provide you with many ways for you to get connected with how great exercise makes you feel and how it makes your life better.
Provide you with the best exercise programs and equipment so you can get in your best shape.
PRODUCTS CREATED SO YOU CAN BE INSPIRED AND BUILD THE HABIT OF EXERCISING
Our thoughts can strongly influence how we feel and ultimately what we do.  By changing the way we think about exercising it can help to change the way we feel about exercising and ultimately influence and lead to choosing to exercise or not.
Reframe what you think about exercise.
Change how you feel about exercise.
Change whether you exercise or not.
What you think about exercise can greatly influence if you choose to do it or not. It's easy to say things like: I don't like to exercise, exercise is painful, I'm not in the mood, exercise is boring, I'll do it later, I know I should exercise, etc. Signs with sayings around you that express your positive thoughts and feelings about exercise can be a great reminder to you. These positive thoughts and feelings can help you form deeper positive associations with exercise helping to lead you to exercising.
If you start to see sayings like, "I feel great when I exercise," "I look and feel better because I exercise," "I love exercising," "I look forward to exercising," it can help to form a positive connection with exercise. If I thought something positive like I feel great when I exercise, it could lead me to saying I want to feel great, I'll exercise. If you have great times hiking and you see a sign that says I love hiking, you might think to yourself about going hiking.
Picture yourself working out or hiking. You have a great time, feel better, or have a positive experience from it. Now picture yourself in your home with nothing to remind you about exercising. Do you think you would think about exercising, how great you feel when you exercise, how much you loved the hike you went on or any positive experience you had exercising? You probably won't.
By not thinking about or being reminded of your positive feelings of exercising can lead you to go back to not thinking about exercising and possibly going back to saying things like I don't my have time to workout, I'll do it later, exercise is boring, etc. I think the more positive associations you have with exercising can help to motivate and inspire you to exercise.
Are you ready to get started on your fitness journey?  Let Training For All Ages provide you with the best equipment that Master Trainer Jonathan Rose has carefully selected himself.  Set yourself up for success with the right equipment so you can achieve your fitness goals and get in your best shape to:
Strength Your Core
Lose Weight and Reduce Body Fat
Improve Your Balance
Stretch Tight Muscles and Improve Your Flexibility
Get Knots out of Tight Muscles
Get Stronger
Get Leaner, More Toned and Defined Muscles
Improve Your Endurance and Stamina
Improve Your Overall Health
Improve Your Mood and Reduce Stress
SIGNS AND SAYINGS TO CHANGE THE WAY YOU THINK AND FEEL TO LEAD YOU TO EXERCISING